Miami Beach luxe market a safe choice for buyers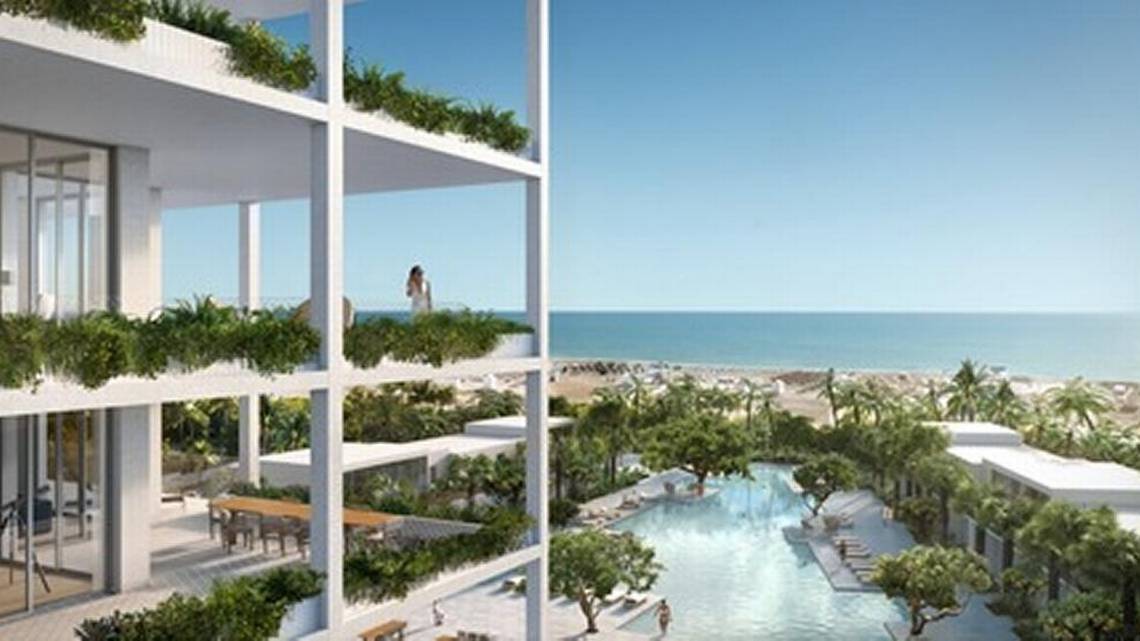 Fasano Residences & Hotel Miami Beach is in prime beachfront areas in the heart of South Beach.
Critics will say what they will about adverse trends in today's South Florida real estate market. But the fact remains that investors from overseas, and, increasingly, from U.S. cities, see Miami Beach as a stable, secure place to buy high-end properties.
Recently, reports of buyer interest by Chinese and Turkish investors have appeared in the regional and national press. Latin Americans troubled by political and economic unrest in their home countries continue to look to Miami Beach as a location for first or second homes despite a strong U.S. dollar.
From Europe, industrialists and entrepreneurs who once viewed the city as a two-week vacation stop now see Miami Beach as a place for a permanent home. Moreover, we are seeing more Americans from the Northeast consider the city as a landing spot for their "encore" years.
I am extremely fortunate to be at the forefront of representing some of the most desired properties Miami Beach has to offer. Sales of Douglas Elliman Development Marketing South Florida portfolio have remained at a consistent, stable pace during the first six months of 2016, with nearly 100 transactions under contract or reservation representing over $431 million dollars in sales.
Over the past several months, I've had many clients and colleagues ask about the state of the Miami Beach market, and where they should look for high-end, high-value properties.
Overall, our buyers tend to be end users who will either live in these homes the majority of the time, or as a second or third home. They are focused on three important points:
Location: Luxury prime waterfront property is a rare commodity that is a high priority for our clients. "Location" has always been one of the major rules of real estate and a major component in deciding what projects I present to my client.
Here are a few; most are represented by Elliman.
▪ 1 Hotel & Homes South Beach and Fasano Residences & Hotel Miami Beach are in prime beachfront areas in the heart of South Beach. With unparalleled locations that are rich in retail, restaurants, culture and entertainment, residents of 1 Hotel & Homes are only steps from the shopping and dining options along Lincoln Road Mall, the Frank Gehry-designed New World Center, the Bass Museum of Art and Miami Beach Botanical Garden. Individual units for Hotel start at 3.2 million and up; at Fasano, $2 million.
▪ Faena House, The Residences at Faena Hotel and The Residences at the Miami Beach Edition revitalized a previously ignored section of Mid-Beach, creating a new district steeped in arts and culture. At Faena, prices start at $2.3 million and up; at Edition, $5 million and up.
▪ Eighty Seven Park is a landmark building for the resurgence of North Beach seamlessly embracing the park and the ocean, scheduled to open in 2018. From $2.5 million and up.
▪ The Ritz-Carlton Residences, Miami Beach, an expansive seven-acre property located on the private side of Miami Beach within one of the most sought after residential neighborhoods. $2 million and up.
▪ Palazzo del Sol, Fisher Island's newest luxury condo, which is not represented by Elliman, will be the first new condo on Miami's exclusive Fisher Island since 2007. Sitting on a seven-acre site this building is comprised of only 47 unique residences, in one of the most expensive ZIP Codes in the nation and is only reachable by yacht or ferry. $6 million and up.
Unparalleled amenities: For Faena House, The Residences at Faena Hotel, The Residences at the Miami Beach Edition, 1 Hotel & Homes, The Ritz-Carlton Residences, Miami Beach and Fasano Residences + Hotel Miami Beach (Brazil's leading hotelier), our developers have tapped into a wide array of services that provide residents with a living experience akin to the finest luxury hotels. These include in-room dining, on site spas, wellness centers, optimal security, and pool cabana services.
At 1 Hotel & Homes South Beach, owners enjoy all the privileges of resort living at this LEED certified property, while gaining access to four elevated oceanfront swimming pools, an onsite SoulCycle studio, a forthcoming 18,000-square-foot spa and fitness center, priority seating at three exceptional restaurants and bars from award-winning chef Tom Colicchio. There is also a stylish rooftop pool and restaurant-bar with panoramic views of the Atlantic Ocean and Miami skyline.
Eighty Seven Park residents will have exclusive access to a private park and gardens, an in-house botanist, panoramic views of both land and sea, 15- to-25-foot wrap-around balconies for each apartment, and Enoteca Wine Bar with an in-house sommelier.
Every space throughout The Ritz-Carlton Residences, Miami Beach has been designed to perfection and allows for full access to a distinctive selection of world-class life-enriching amenities and concierge services managed through the Ritz-Carlton. Available to owners includes private boat dockages with a private, on-site captained VanDutch 40 Day Yacht, the world's first residential art studio, a private cinema-style screening room, indoor-outdoor spa, a state-of-the-art fitness center, a half-acre rooftop pool deck with private cabanas and gourmet restaurant, pet grooming facilities, and meditation garden.
Finest in architecture and finishes. The entirety of our portfolio is comprised of innovative buildings envisioned by some of the greatest minds in architecture. All residences are accented by the finest materials, finishes, fixtures and appliances.
Eighty Seven Park will be the first residential building in the Western hemisphere by Renzo Piano Building Workshop. The interiors are designed by RDAI, widely recognized in Miami for the stunning design of the new Hermès flagship in the Design District.
1 Hotel and Homes seamlessly translates the sensory experience of its oceanfront environment into beautiful spaces brought to life by internationally renowned Brazilian interior designer Debora Aguiar. The celebration of living on the ocean is expressed through the graceful twist of driftwood furnishings, the abundance of plant life, and the continuous feeling of ocean breezes and sunlight
Fusing a modernist vision with the unrivaled legendary service of the world's, The Ritz-Carlton Residences, Miami Beach is celebrated Italian architect Piero Lissoni's first full-scale project in the United States which will debut in Spring 2017.
For investors in search of safe havens and high-end living, Miami Beach luxury real estate is the most comfortable asset class available in a world of volatile choices.
Here are some figures from the Elliman Report, 2016 2Q, for Miami Beach/barrier islands sales — a quarterly survey.
| | | | | | |
| --- | --- | --- | --- | --- | --- |
| Luxury condos | 2Q-2016 | % change (qtr.) | 1Q-2016 | % change (qtr.) | 2Q-2015 |
| Avg. sales price | $4,340,704 | 38.8% | $3,127,469 | 46.3% | $2,966,441 |
| Avg. price per sq. ft. | $1,430 | 18.1% | $1,211 | 16.0% | $1,233 |
| | | | | | |
| --- | --- | --- | --- | --- | --- |
| Luxury single family | | | | | |
| Avg. sales price | $8,366,111 | 5.1% | $7,957,778 | -20.5% | $10,529,143 |
| Avg. price per sq. ft. | $1,367 | 44.7% | $945 | -16.1% | $1,629 |
The Elliman Report is prepared by Miller Samuel Inc., real estate appraisers and consultants, in New York. For more info or electronic copies of this report, please visit elliman.com/marketreports.
Source: https://www.miamiherald.com/real-estate/article100998932.html