Philip Gutman leaves Douglas Elliman development marketing
Gutman says he's been mulling the change for months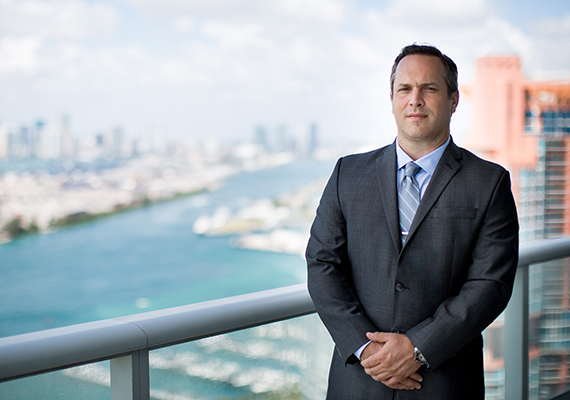 Philip Gutman resigned from his position as vice president of Douglas Elliman Development Marketing, The Real Deal has learned. 
Gutman tendered his resignation on Monday but has yet to determine where he's headed next, he told TRD. He's been with Elliman for about three-and-a-half years, where he has led the firm's sales and marketing in Florida, a portfolio that totals more than $3 billion. Gutman told TRD he's been mulling a change several times over the past few months and is "more excited about the future."
"Selling has always been in my blood, but obviously I have a lot of knowledge in the new development space," he added.
Jay Parker, CEO of Elliman Florida, said via a spokesperson that he wishes Gutman the best of luck. Parker could not immediately be reached for further comment.
Leaving Elliman wasn't about the market slowdown, but a personal choice, Gutman said. He was most recently tasked with leading sales at the Ritz-Carlton Residences, Miami Beach, which is being developed by Lionheart Capital. Presales stood at about 65 percent when Elliman took over last summer and as of late March were at "more than 65 percent," Gutman said at the time.
Elliman is also handling the exclusive sales and marketing for Monad Terrace in South Beach, One River Point along the Miami River, and Eighty Seven Park in North Beach.
Gutman marks the fourth sales and marketing executive to leave Elliman over the past year. In 2015, Horacio LeDon resigned from his position as president of Douglas Elliman Development Marketing for Florida and California, but stayed on as an agent until he joined Fortune International Realty in an advisory role in November. And last summer, Susie Glass, former executive vice president of sales and marketing at Elliman, left to go to Fortune International Group in a similar role. All three joined in 2013.
About two months ago, ex-chief marketing officer Andrea Greenberg left Elliman after only three months. Sources, citing a clash in cultures, told TRD it was Elliman's decision to end her short tenure.
Source: https://therealdeal.com/miami/2017/05/09/philip-gutman-leaves-douglas-elliman-development-marketing/