Brown Harris Stevens nabs Sonia Toth and Keith Marks from Elliman
They brought about $40M in inventory with them, including $12.5M listing at Regalia.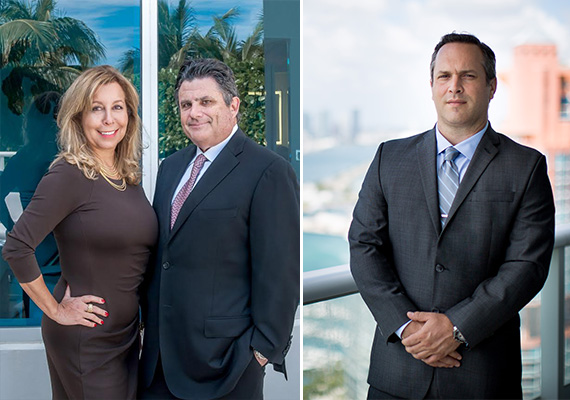 Sonia Toth and Keith Marks, two of Douglas Elliman's top producers for the South-of-Fifth neighborhood, jumped ship to Brown Harris Stevens, less than a month after managing broker Philip Gutman did the same.
The husband-and-wife duo are bringing about $40 million in listings with them, largely from the Continuum towers and the SoFi market, Gutman told The Real Deal. They joined BHS on Thursday after 2.5 years with Elliman.
"In Brazil, talk about any listing and they'll invariably send you a Zilbert listing," Marks said, calling it the MLS for most of their clients, who are primarily Brazilian. "We just feel like for us, it's extending our reach and what we need."
New York-based BHS entered the Miami market in 2015 with the purchase of Mark Zilbert's Zilbert International Realty, opened a second office in Miami Beach, and recently cut the ribbon on a Key Biscayne location. It closed on the purchase of Vivian Dimond's Avatar Real Estate Services in January. Gutman came on in June as executive vice president and managing broker of the firm's Miami Beach and Key Biscayne offices to oversee BHS Miami's expansion and bring on new developments.
Elliman Florida CEO Jay Parker wished Marks and Toth well.
The team closed sales between $35 million and $45 million last year, they said, including the $15.3 million sale of a condo owned by Roberto Justus, the former host of Brazil's version of "The Apprentice." Their inventory includes a $12.5 million listing at Regalia in Sunny Isles Beach.
They are now based out of BHS Miami's office at the Continuum, where they also live.
Source: https://therealdeal.com/miami/2017/06/21/ellimans-sonia-toth-and-keith-marks-join-brown-harris-stevens-miami/