Movers & Shakers: Brown Harris Stevens brings on Keller Williams team & more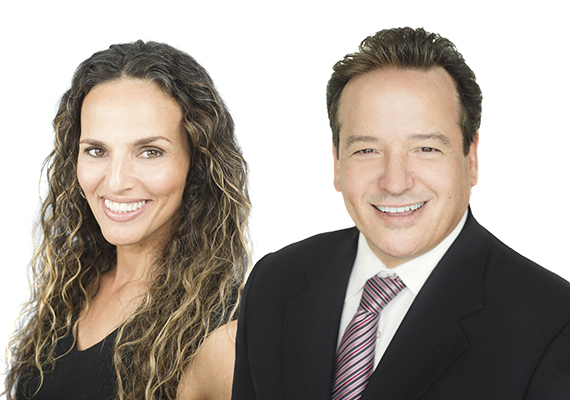 New Boca firm expands with hires from Berkshire Hathaway; CBRE takes two from JLL.
The LRF Group just left Keller Williams for Brown Harris Stevens.
The team, led by Luis R. Fernandez, is bringing with it about $35 million of luxury listings from Coral Gables, Pinecrest, Key Biscayne, Miami Beach, Coconut Grove and Brickell, according to an announcement. In addition to Fernandez, the group includes Giovanna M. Fernandez, Lilia Michelle Granda, Yanett Rodriguez, Demi Lee Ruiz, Jake Schrodt and Holtz Ludlam.
BHS has been expanding its footprint in South Florida and is now up to five offices. The New York-based brokerage brought on two former Douglas Elliman agents Sonia Toth and Keith Marks last month, in addition to managing broker Philip Gutman.
After opening in June, Property Matters added Marc and Sasa Deutscher, Pam Orzan and Cindy Bittner from Berkshire Hathaway in Delray Beach. The Boca Raton-based brokerage, led by Ted Brown, Simon Isaacs and Paul Ross, eventually plans to expand along Florida's southeast coast. The boutique firm, with roots in the United Kingdom, expects to grow to up to 40 agents, Isaacs said.
CBRE hired Kevin Probel and Kevin McCarthy as first vice presidents of the firm's South Florida advisory and transactions team. Both, who left JLL, will focus on Palm Beach, Martin and St. Lucie counties. Probel was general manager and vice president of property and asset management at JLL. Before that, he worked for the Related Companies. McCarthy led the transaction brokerage division at JLL.
Keller Williams Miami Beach hired agents Clive Fleury, Johanny Mercede, Austin Irving and Bianca Dugan.
Coldwell Banker named Susy Corona as branch manager and Michael Suarez as assistant branch manager of its Pinecrest office. Albert Labrada is now branch manager of the Kendall office, replacing Corona. Coldwell Banker also hired Caleb McDonnell, Zac Mazur, Trish Mainville and Elena Krasnopolskaya as agents in Delray Beach,
Robin Galanti joined Moss Construction as director of business development with a focus on multifamily, hospitality and education projects in Palm Beach County.
Aurora Sunny Isles Beach added Jack Paget to its sales team. Paget's previous experience includes five years as vice president of Adler Group and a decade as vice president of ISG.
South Florida-based Big Dog Construction Services Inc. hired Roxanne Goudie as a project manager and estimator.
Stefano Santoro left Coldwell Banker Commercial Advisors and joined Devlin Marinoff at Whitehall Realty Group, where he'll be focusing on areas like Allapattah, Little Havana and Wynwood.
Redevelopment Management Associates hired Marc Snediker as the real estate manager for the Pompano Beach-based firm. He'll oversee projects like the Pompano Beach Innovation District. Snediker previously managed a portfolio of shopping centers in Florida for the Toronto-based North American Development Group.
Source: https://therealdeal.com/miami/2017/07/28/movers-shakers-brown-harris-stevens-brings-on-keller-williams-team-more/