Movers & Shakers: Brown Harris Stevens brings on Keller Williams team & more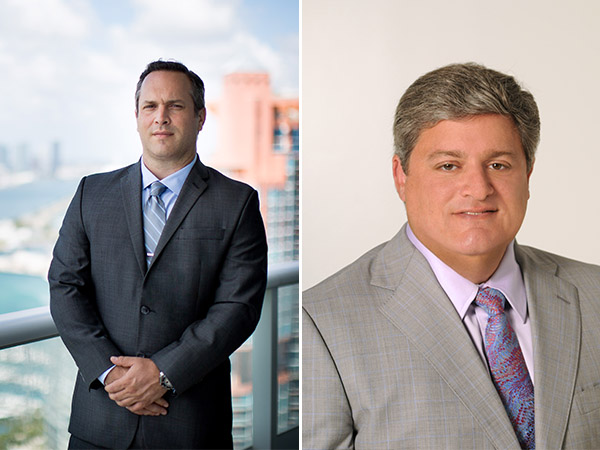 Miami firm closed $220M in sales volume last year.
New York-based Brown Harris Stevens just closed on the acquisition of Opulence International Realty in Miami, The Real Deal has learned.
The deal adds 35 agents, including broker Jill Patterson, and about $40 million of inventory to BHS. In 2016, Opulence closed about $220 million in sales volume, CEO David Hammond told TRD. The brokerage focuses on areas like downtown Miami and Coconut Grove. As part of the deal, Opulence agents will keep their current commission splits, which Hammond declined to disclose.
Based on the formula used by mergers and acquisitions expert Steve Murray, a firm brokering $220 million in annual sales could sell for at least $1.1 million. Hammond and Phil Gutman, executive vice president of BHS Florida, declined to comment on terms of the deal.
Hammond said he sold the firm so that he could focus more on Opulence's parent company, CSI International, a Fort Lauderdale-based janitorial firm with 2,500 employees in 18 states.
BHS approached Opulence about a year and a half ago, but Opulence wasn't interested at the time, according to Hammond. They began negotiating about three months ago. With Opulence, BHS now has nearly 300 agents in South Florida, including six offices in Miami-Dade and four in Palm Beach County.
Gutman said he's worked with Opulence agents on the new development side, and that they "really specialize in the hand-holding aspect of this business."
Opulence will close its Edgewater office at the Paramount Bay building at 2060 North Bayshore Drive by Oct. 15. Tomi Rose, who joined Opulence in 2014 as vice president of the firm's sports and entertainment division, left the company before the acquisition, Hammond confirmed. She's now with Douglas Elliman. She could not immediately be reached for comment.
Opulence Magazine will continue to be published quarterly, and BHS will open advertising to other real estate firms, Hammond said. It has about 20,000 subscribers.
South Florida's residential brokerage giants, including companies like One Sotheby's International Realty and Keyes Company, have been on a spending spree over the past three years.
BHS entered the Miami market in 2015 with the purchase of Mark Zilbert's Zilbert International Realty. It later closed on the acquisitions of Chris Blackman's Ocean Club Realty and Vivian Dimond's Avatar Real Estate Services. Gutman is now looking at the Sunny Isles Beach and Aventura market, he said.