Brown Harris Stevens promotes Phil Gutman to president of Miami brokerage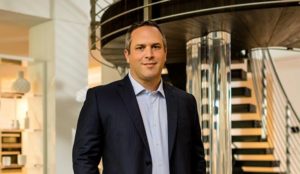 Brown Harris Stevens promoted Phil Gutman to president of the Miami brokerage.
Gutman will now oversee the company's six offices in Miami-Dade as it looks to expand its footprint north. He joined Brown Harris Stevens as executive vice president and managing director in May of last year, presiding over the Miami Beach and Key Biscayne offices.
Now, he's looking to poach top talent from other firms and to acquire brokerages, likely in the Aventura/Sunny Isles Beach market, and then expand farther northward.
The New York-based firm is led by Hall Willkie and Bess Freedman and owned by Arthur and William Lie Zeckendorf's Terra Holdings. Brown Harris Stevens entered the Miami market in 2015 with the acquisition of Mark Zilbert's Zilbert International Realty. It later acquired Avatar Real Estate Services, Ocean Club Realty and late last year, Opulence International Realty.
The brokerage now has 185 agents in Miami and 300 agents overall in South Florida, Gutman said.
Source: https://therealdeal.com/miami/2018/03/16/brown-harris-stevens-promotes-phil-gutman-to-president-of-miami-brokerage/